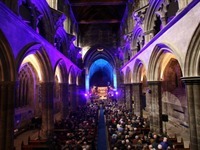 Paisley Abbey is 850 Years Old
There are a number of events arranged to commemorate this great milestone or even just visit this amazing building which is still in use today and steeped in Scottish History. Any contributions, no matter how small will help to keep this national treasure for future generations.
Open most days and as a church on Sundays.