Single Malt Whisky Cellar and Sales, Restaurant & Events.
From these barrels........
October 2011. This section will be updated over the following months to showcase the whiskies stocked at the Hotel both in the bar and for sale online. We are currently buying in stock from both rare and unusual and current production malts with the aim of holding over 400 single malts. Watch this page as the cellars fill up. My hometown is Keith, Banffshire at the centre of Speyside so the journey starts at Strathisla distillery one of the oldest in the world built in 1786 which produces a rich mellow single malt in various vintages. Coincidentally, Strathisla also produces for Chivas which is headquartered in Paisley just a mile from us.
NB:- You must be over 21 to purchase alcohol online or in the Hotel. We are comitted to responsible drinking so we need to ensure that you are over the legal drinking age and that you are legally permitted to view this site page in the country that you are in.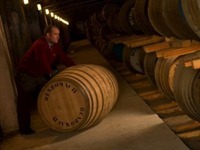 Favourite Single Malt - Benromach
At Benromach, Speyside's smallest distillery, there are only 2 distillers. Quality over quantity. One of the few family owned distilleries (Owned by Whisky thoroughbreads Gordon & Macphail, a family run company) and an iconic single malt brand producing a core collection range of expressions. This is what single malt whisky is all about.
Weddings
http://www.renfrewshire.gov.uk We are ' licensed ' to hold small weddings in the Drawing room, up to 30 can be accommodated for the ceremony and meal. Ideal if you want a more personal and intimate celebration. Fantastic grounds and interiors for photographs.
Call us for an appointment to view and discuss your requirements or e-mail us on booking@ashtreehousehotel.com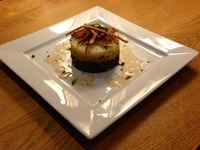 The Drawing Room
Great food, local suppliers, fresh produce.